The industrial filters and conveyor belt business sector consists of Paper Machine Clothing (PMC)・EF In-House Company, AdSep Business Promotion Department of NIPPON FILCON CO., LTD. and a subsidiary of NIPPON FILCON CO., LTD. called Kansai Wire Netting Co., Ltd.
The PMC・EF In-House Company sector has five branch offices in Japan located in Hokkaido, Tohoku, Tokyo, Shizuoka, and Osaka to deliver customer and technical services beyond the head office. The Shizuoka plant is equipped with state-of-the-art machinery for plastic wire weaving, specializing in the manufacture of high-value products.
FILCON FABRICS & TECHNOLOGY CO., LTD. (FFT) was founded in 2005 in Thailand as an overseas production and sales subsidiary focused on the Asian market, which has experienced remarkable growth in recent years. The second capital investment for FFT was completed in 2013, which greatly expanded our supply system. Understanding that Europe and North America have highly advanced papermaking technology, we have actively pursued marketing in those regions by founding FILCON AMERICA, INC. and FILCON EUROPE SARL, along with a team of overseas sales agents in key countries.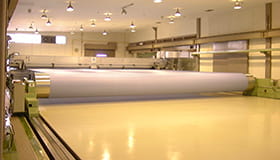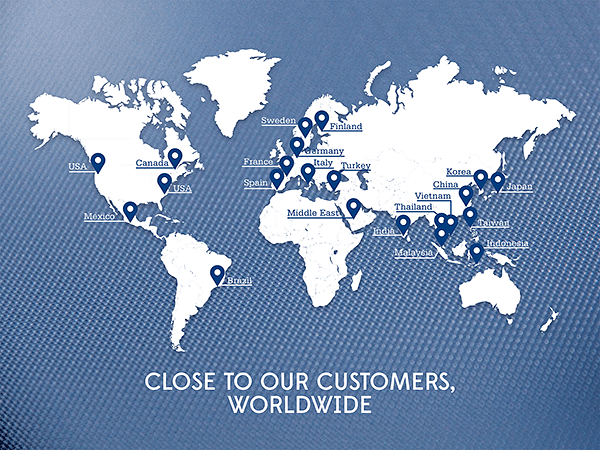 SHIZUOKA PLANT

THAILAND PLANT
(FILCON FABRICS & TECHNOLOGY CO., LTD.)