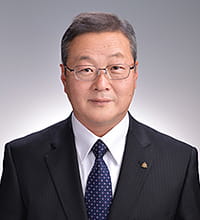 President Hiroyuki Nagura
NIPPON FILCON Group's mission is to continually pursue the world's best technologies to meet the wide-ranging needs of industry and to deliver high-quality, innovative products and services for the best possible value. We provide industrial equipment, components and solutions to our customers across a variety of business sectors with an emphasis on manufacturing.
Since the founding of the Company in 1916 through an equity investment by a leading Japanese paper mill for the purpose of achieving self-sufficiency in paper-making wire mesh (mesh for pulp and paper manufacturing), NIPPON FILCON has grown into a corporate group that provides a wide range of materials and industrial goods. The Group consists of 20 subsidiaries and 4 affiliates whose core operations are the industrial filter and conveyor belt businesses, the electronic components and photomask business, the environment-related and water treatment businesses. Our growth has been achieved by meeting the needs of Japanese industry, which demands the world's highest level of quality, employing reliable technologies for the physical and chemical processing of various materials, and expanding the commercial domains in which these technologies are applied.
Going forward, NIPPON FILCON Group will focus its collective strengths and leverage its expertise in "separation" and "transport" such as filters and conveyors—the Group's core technologies—to enhance its corporate value by providing optimal solutions that meet the demands for increased production of high-quality, innovative products and services in the industry.